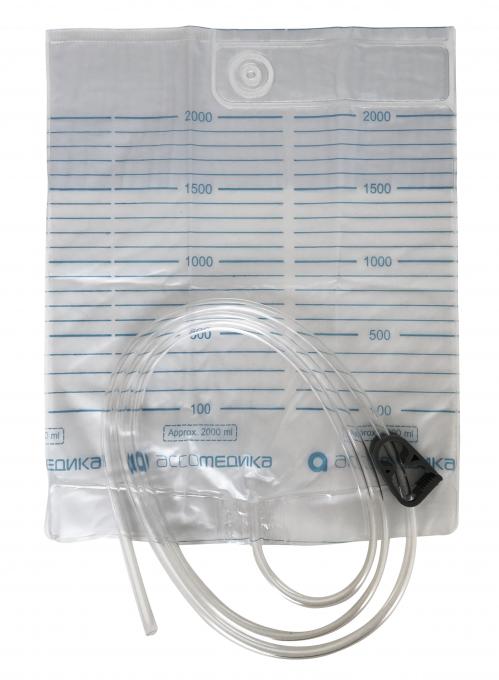 Description
Used for therapeutic or cleansing enemas, vaginal douching and irrigations.
Specifications
Esmarch's irrigator disposable is a transparent bag with a capacity of 500 to 2000 ml.

The surface of the bag is calibrated, allowing to control the volume of the injected liquid.

The presence of a sealed ring (rings) allows you to attach Esmarch's irrigator to the stand

 The Esmarch's irrigator is equipped with a flexible branch pipe with a length of 400 to 2000 mm with a locking device (clamp), which allows adjusting the rate of fluid injection.

 A set of Esmarch's irrigator can include various tips (rigid or elastic) of various sizes and purposes.         

 If the tip is missing, its function is performed by the atraumatic end of the flexible branch pipe.
Additional Information
Sterile, apyrogenic, non-toxic, phthalate-free.

Single-use product.

Moisture protection during storage.

Shelf life (sterility) - 5 years from the date of manufacture.