Improve Medical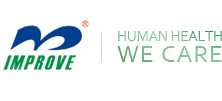 Guangzhou Improve Medical Instruments Co., Ltd (hereinafter referred to as "Improve Medical"), established in 1996, is a high-tech enterprise which provides relevant technologies, products and services for Clinical Laboratory and Clinical Nursing.
In 2009, Improve Medical became a listed company on the Growth Enterprise Board in Shenzhen Stock Exchange. Right now Improve Medical has become the leading enterprise in domestic high-end market and one of the main suppliers for Evacuated Blood Collection System in the world.
IMPROCLOT thrombelastograph analyzer where from 1 to 4 measurement channels are available in one device, depending on the model.
The automatic hybrid urinalysis LX-8000R is a fully automated integrated urine analysis system that allows you to get the results of the biochemical analysis of urine and the analysis of urine elements.